Dental Prophylaxis
Oral hygiene and dental health are important, no question about that. Brushing your teeth on a daily basis should be a given, but there are areas of the mouth that you simply can't reach. Therefore, prophylaxis, i.e. regular professional tooth cleaning at the dentist's, is a must. In this way, bacterial plaque, tartar and discolouration are removed to help preventing inflammation, caries and periodontal disease.
Make an appointment today for professional prophylaxis at our practice in Berlin Mitte.
What is dental prophylaxis?
Dental prophylaxis is performed to prevent possible diseases of the teeth, gums, and jaw. The main focus is the early diagnosis of the two common dental diseases: Caries (caries prophylaxis) and periodontitis (periodontal prophylaxis). This is where professional tooth cleaning (PZR) gets involved. All tooth surfaces, interdental spaces and the gum line get thoroughly cleaned and all hard as well as soft plaque and tartar are being removed. Dark discolouration and deposits are also eliminated during this treatment. Dentists recommend having your teeth cleaned at least twice a year (up to four times a year for people with periodontal disease).
However, there is much more to dental prophylaxis than simply having your teeth professionally cleaned. Prophylaxis includes all preventive measures for the avoidance of diseases, as well as basic recommendations such as correct dental hygiene at home. This involves thorough brushing with toothpaste containing fluoride, regular check-ups at the dentist's and a healthy diet in general. The aim is to preserve one's natural teeth for as long as possible, from the first milk tooth of small children to the permanent teeth in old age.
How is professional teeth cleaning carried out?
Our prophylaxis team at Praxis Mitte in Berlin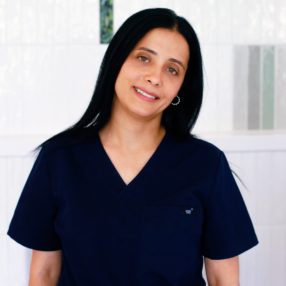 Sheriwet el-Henawy
dentist (prophylaxis)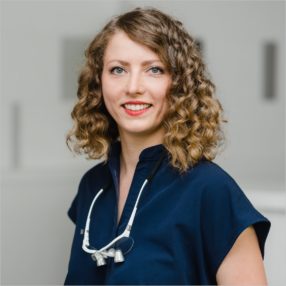 Sophia Helinski
dental hygienist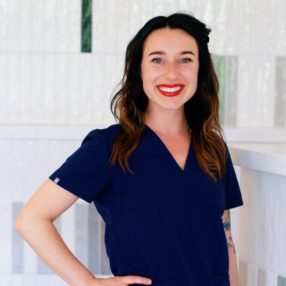 Meax Niezgodski
dental hygienist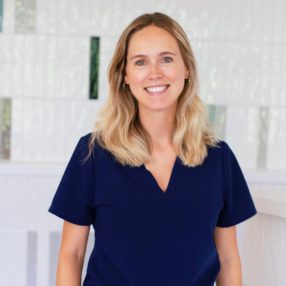 Josepien Dennesen
dental hygienist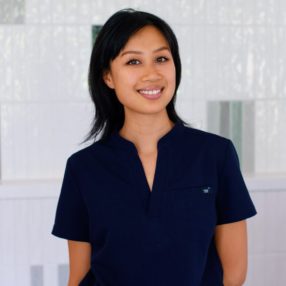 Bich Luu
dental prophylaxis assistant
How much does professional teeth cleaning cost?
What are the benefits of professional teeth cleaning?
For whom is dental prophylaxis particularly relevant?
How should daily dental care and prophylaxis be carried out at home?
In addition to a healthy diet (low in sugar and acid) and regular visits to the dentist (every six to twelve months), the following steps should be part of your daily oral hygiene routine in order to preserve the beautiful brightness of your natural teeth:
Brushing your teeth twice a day for three minutes, preferably with a fluoride-containing toothpaste and an electric toothbrush
Thoroughly cleaning the spaces between your teeth with dental floss and/or interdental brushes.
Cleaning the tongue with a tongue brush or tongue scraper
Regular use of antibacterial mouthwashes
Do you have any further questions about prophylaxis and professional teeth cleaning?
We will be happy to personally advise you in our Mitte dental practice in Berlin and answer all your questions about dental treatments. Make an appointment with us today for a prophylaxis consultation and professional teeth cleaning. We look forward to your visit!